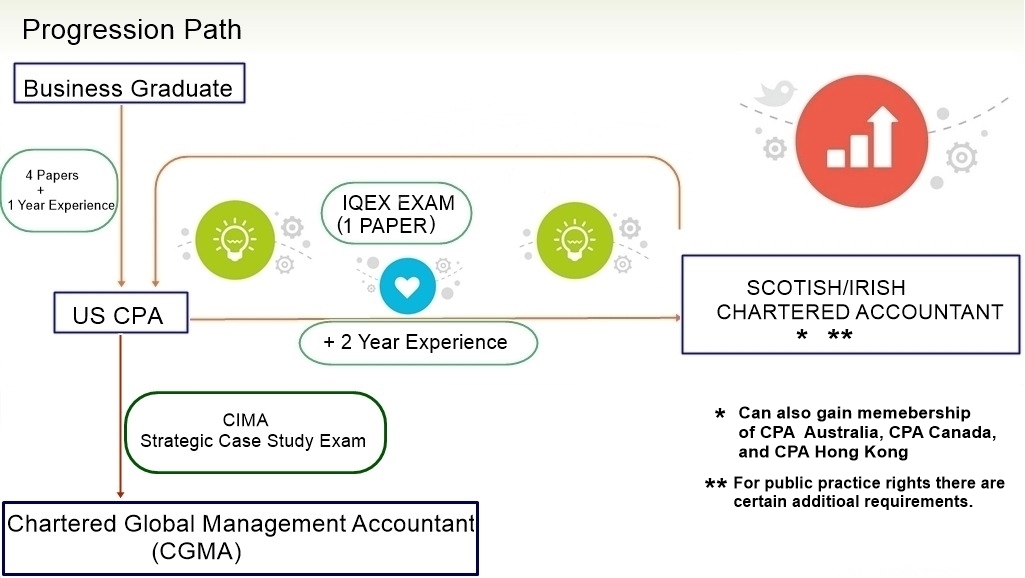 The United States Certified Public Accountant (U.S. CPA) is one of the world's most recognized accounting designations, and the only license to practice public accounting in the U.S. A CPA license can open up unlimited possibilities for your career regardless of where you are.
Benefits include:
Increased opportunity to travel for global and international roles.
Global recognition and reputation.
Only four exams after relevant graduation degree.
When you join AICPA, your membership connects you to the largest professional accounting community in the world- more than 429,000 members strength.After becoming CPA US one can gain membership of Institute of Chartered Accountants of Scotland,Chartered Accountants Ireland, CPA Canada, CPA Australia and CPA Hong kong under MRA signed between these institutes, AICPA, NASBA and IQAB . For more information click here
A CPA US can also become a Chartered Global Management Accountant (CGMA) after qualifying CGMA strategic case study exam.
For more information click here
For information on Finance Leadership Program for CPA click here
As a non-US candidate to become US CPA click here